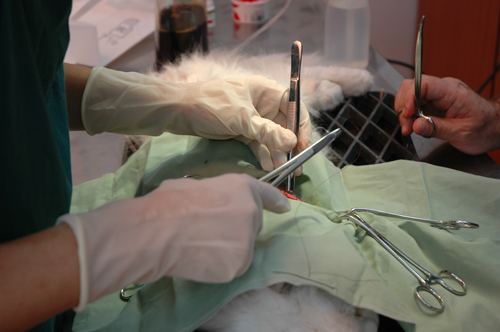 Drs Coxhead , Davidson-Rowe and Giffin perform a wide variety of soft tissue surgeries including : foreign body removals, tumour removals, caesarian sections, gastric torsions and urinary bladder, anal gland and eye surgeries.
Dr. Coxhead has a special interest in orthopedic surgery. He regularly performs cruciate repairs, luxating patella corrections, pinning and wiring of fractured bones and hip and shoulder surgeries.
Our veterinarians take great pride in all of their surgical procedures.