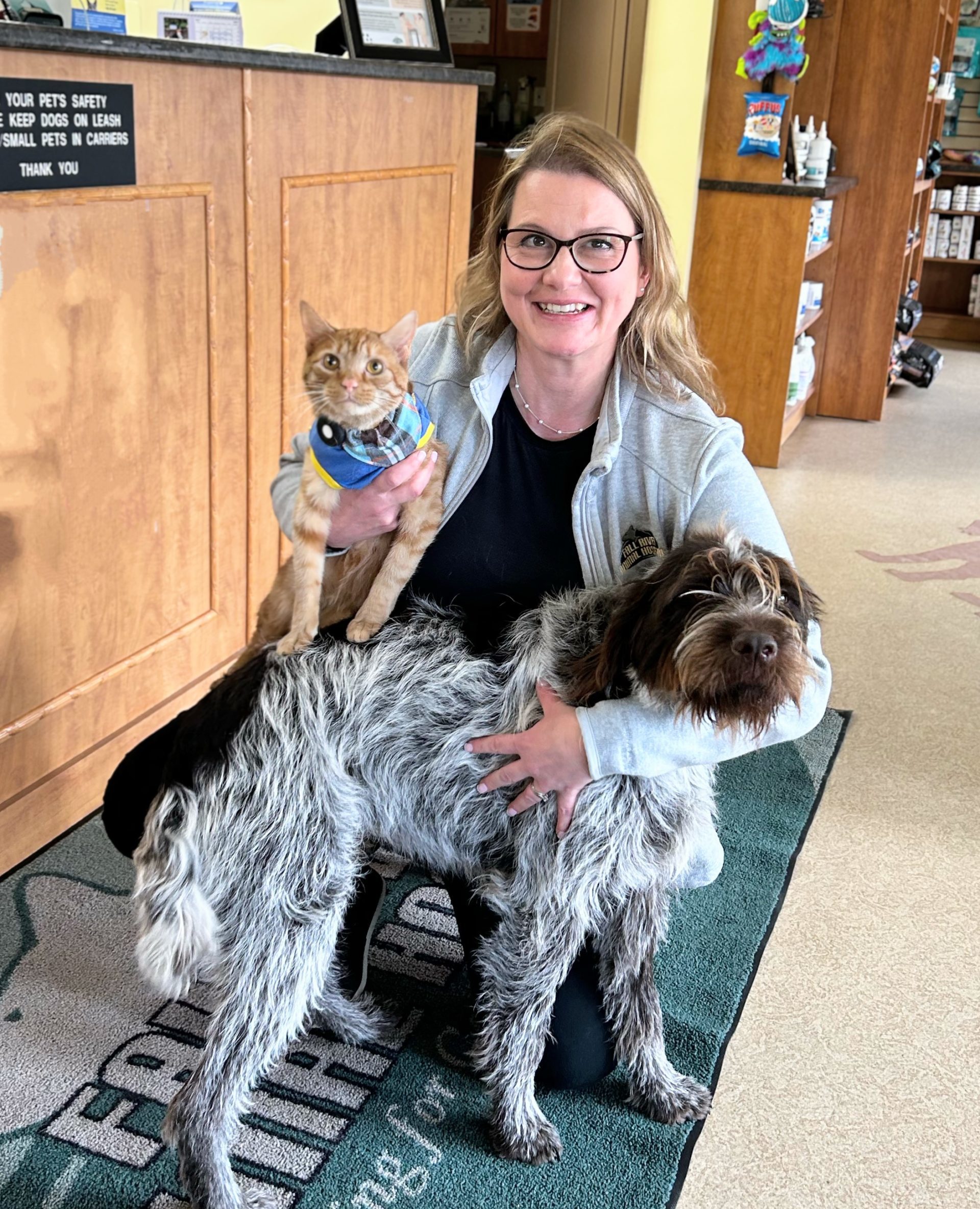 Dr. Ainsley Davidson-Rowe
Owner & Veterinarian
Dr. Ainsley Davidson Rowe was born in Winnipeg and moved to the Maritimes as a child. She was always happiest in the company of animals and has very fond memories of her summers as a zookeeper at the Magnetic Hill Zoo, and winters spent working in the barns on campus.
In 2000, she graduated from Atlantic Veterinary College, and accepted an internship in small animal medicine and surgery in Saskatoon. She came to the Fall River Animal Hospital in July of 2007 after gaining valued experience at the Metro Animal Emergency Clinic in Dartmouth.
Dr. Davidson-Rowe has a passion for senior pets and improving their quality of life. She also enjoys emergency surgery, and preventive medicine. She loves coming to work every day and has a new passion for capturing photos of our precious patients when time allows. Dr. Davidson-Rowe had the privilege of taking ownership of the Fall River Animal Hospital in 2019.
In her time away from the office, she enjoys watching her sons play hockey, family camping trips, and hikes with her dog, Grover. She is also a servant to her very needy but adorable cat Gilbert.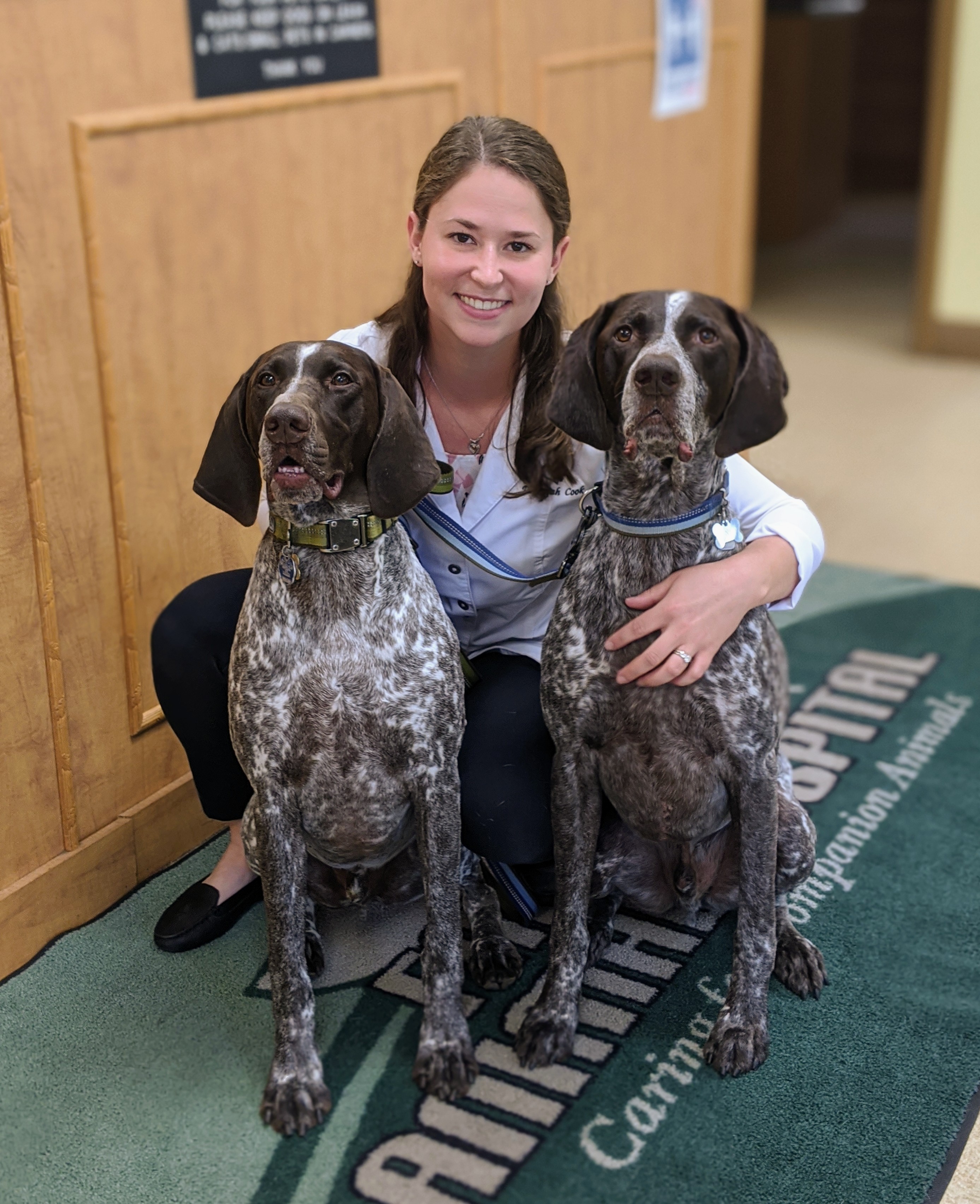 Dr. Leah Cook
Veterinarian
Dr. Leah Cook was born and raised on the South Shore of NS. After graduating from the Atlantic Veterinary College in 2019, she worked back home until accepting a position as an associate veterinarian with the Fall River Animal Hospital family. Her veterinary interests include nutrition, internal medicine, client education and creating a fear free environment for patients.
Dr. Cook received her Fear Free Certification in January 2020 and is in the process of achieving her Nutrition Advisor Certificate.
In her spare time, Dr. Cook enjoys spending time with her family and husband, Ryan, trying local restaurants, being outdoors, and hiking and running with their two exuberant German Shorthaired Pointers, Fundy (right) and Cannon (left).
Dr. Leila McIntyre
Veterinarian
Dr. Leila McIntyre was born in raised in Germany. She graduated from the Faculty of Veterinary Medicine (University of Leipzig) in 2003. In 2007, she received her doctoral degree in veterinary virology from the University of Leipzig and the Federal Research Institute of Animal Health (Insel Riems). She accepted a position as a postdoctoral fellow in virology at the University of Calgary Faculty of Veterinary Medicine the same year and moved across the Atlantic Ocean.
In 2010 Dr. McIntyre started working at a busy 24 hour small animal hospital in Calgary. After moving to Nova Scotia with her family in 2012, she worked at several small animal hospitals in the Halifax area as a locum or associate veterinarian until she joined the team at Fall River Animal Hospital in September of 2020.
Dr. McIntyre has a special interest in internal and emergency medicine, Ultrasonography/diagnostic imaging and small mammal medicine. She is a member of
the Association of Exotic Mammal Veterinarians (aemv.org).
In her free time she enjoys spending time with her family and her dog Nellie, horseback
riding, exploring the outdoors and cooking.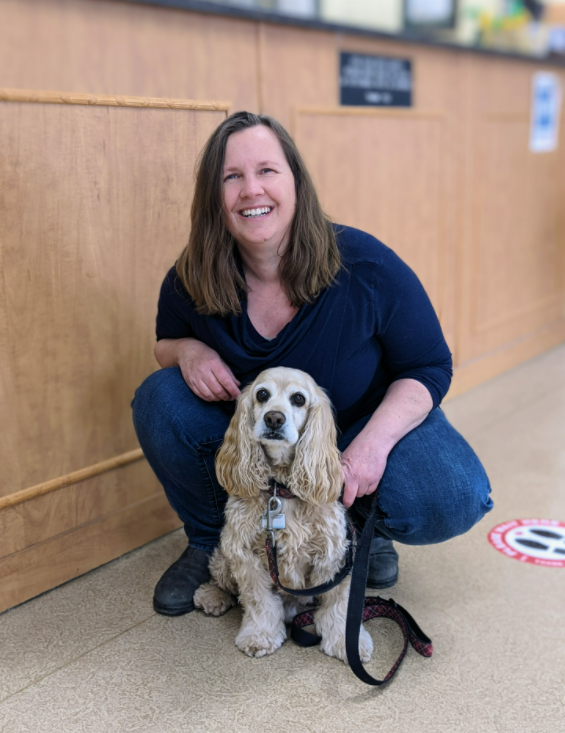 Dr. Tricia Horsman
Veterinarian
Dr Tricia Horsman was born and raised in Moncton, NB. She graduated from the Atlantic Veterinary College in 1999 and completed an internship in small medicine and surgery at Washington State University in 2000. She worked as an emergency veterinarian in a 24 hours hospital for 2 years near Seattle, on the beautiful Kitsap Peninsula, before returning home to New Brunswick and a few years later she relocated to Nova Scotia where she has worked in both general practice and emergency medicine. Her professional interests include emergency medicine, feline medicine and endocrinology.
When not at work she enjoys gardening, hiking, cross country skiing, snowshoeing, paddle boarding and spending time with her family. Tricia's family includes her husband, 2 boys , 2 cats and 2 senior rescue dogs who will often accompany her on her adventures.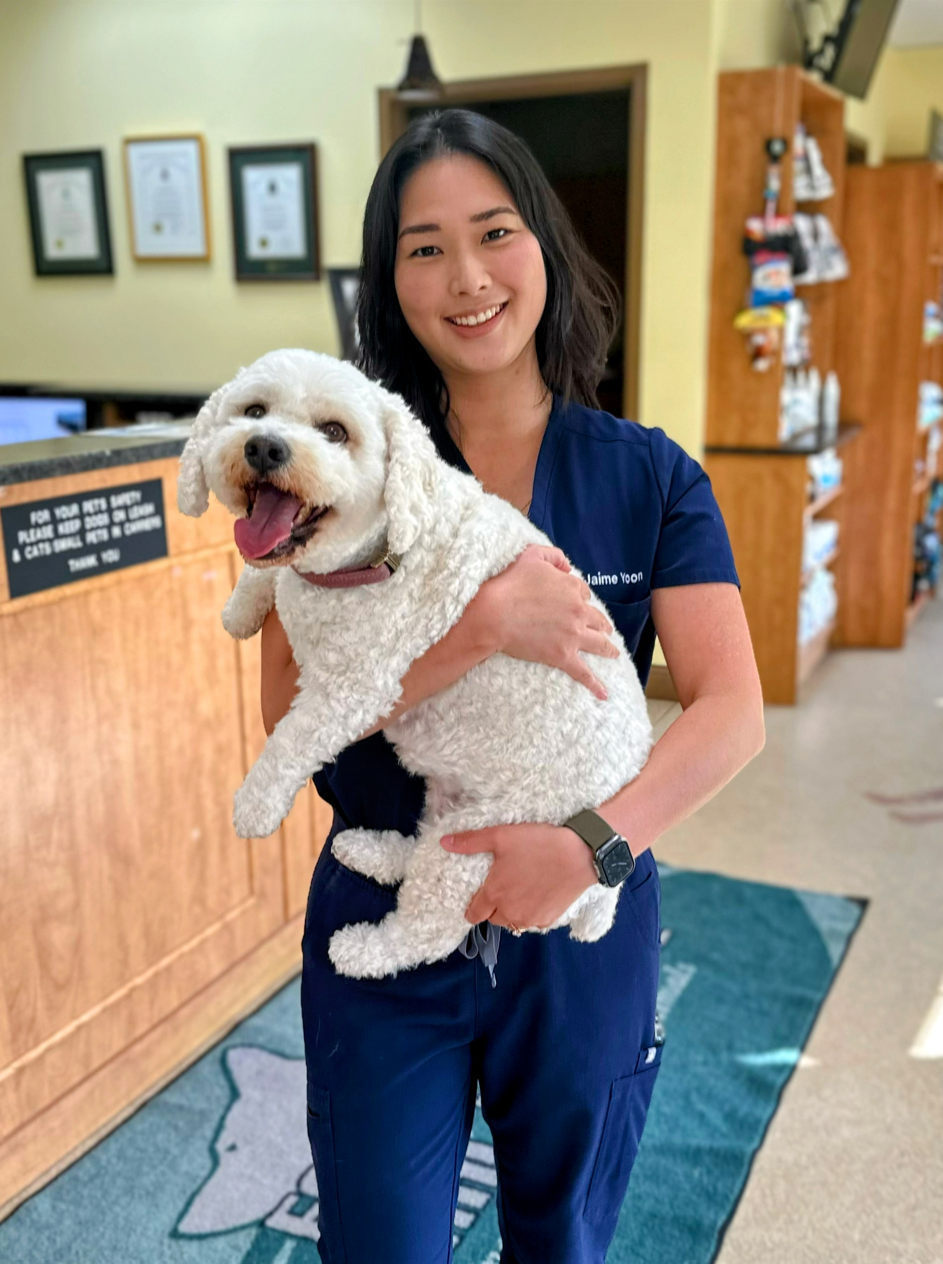 Dr. Jaime Yoon
Veterinarian
Dr. Jaime Yoon graduated from Ontario Veterinary College in 2022 and moved to Nova Scotia. As a veterinarian, Dr. Yoon is interested in animal behaviour and is an advocate for positive reinforcement in training and handling. She previously resided in Ontario and she attended the University of Western Ontario in London, ON, where she specialized in Biology. During her free time, Dr.Yoon and her sweet dog, Nala, are busy exploring Nova Scotia which she now calls her new home. Some interesting facts about Dr.Yoon are that she is fluent in Korean and has her private pilot's license.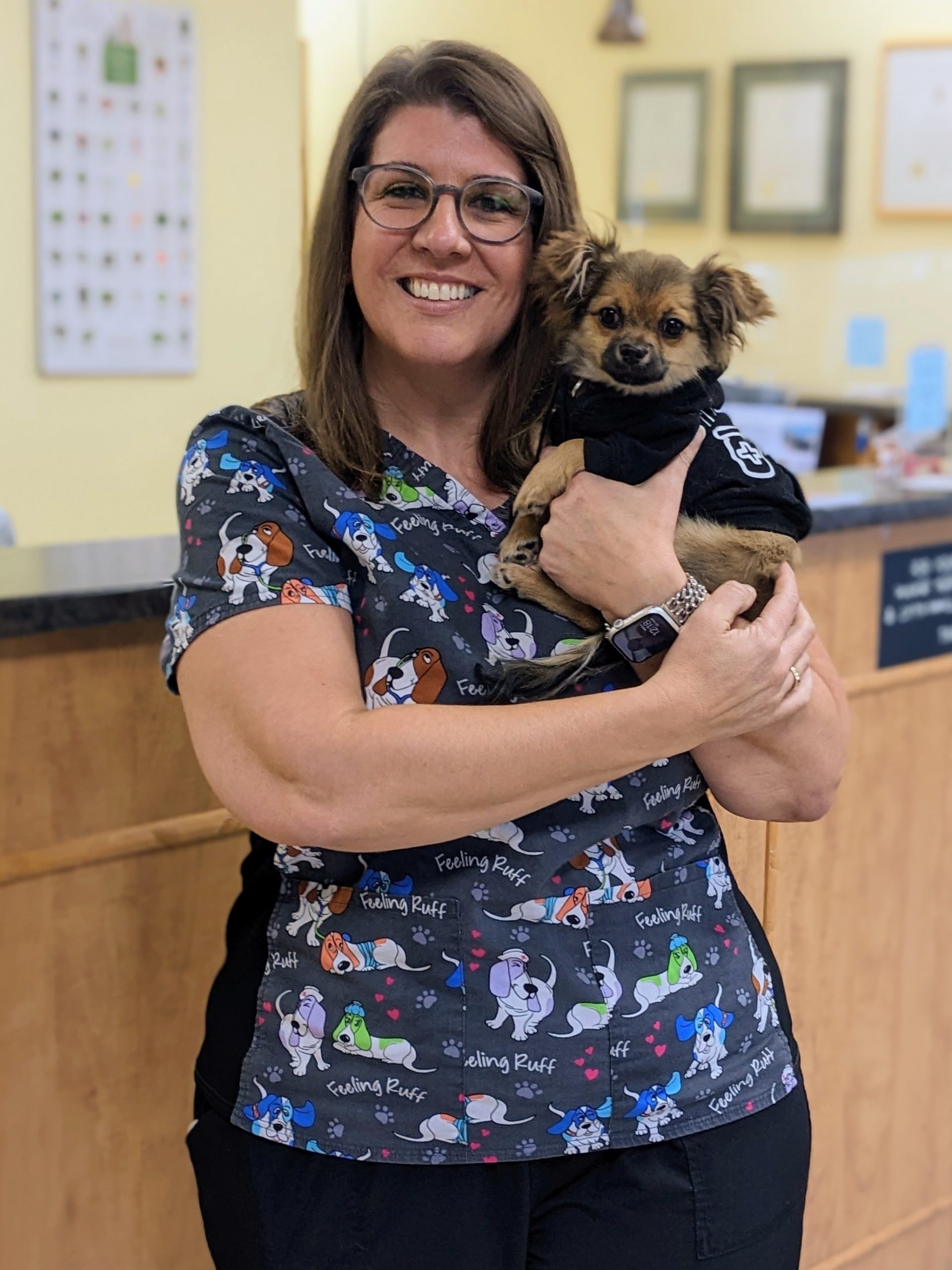 Danielle T
Practice Manager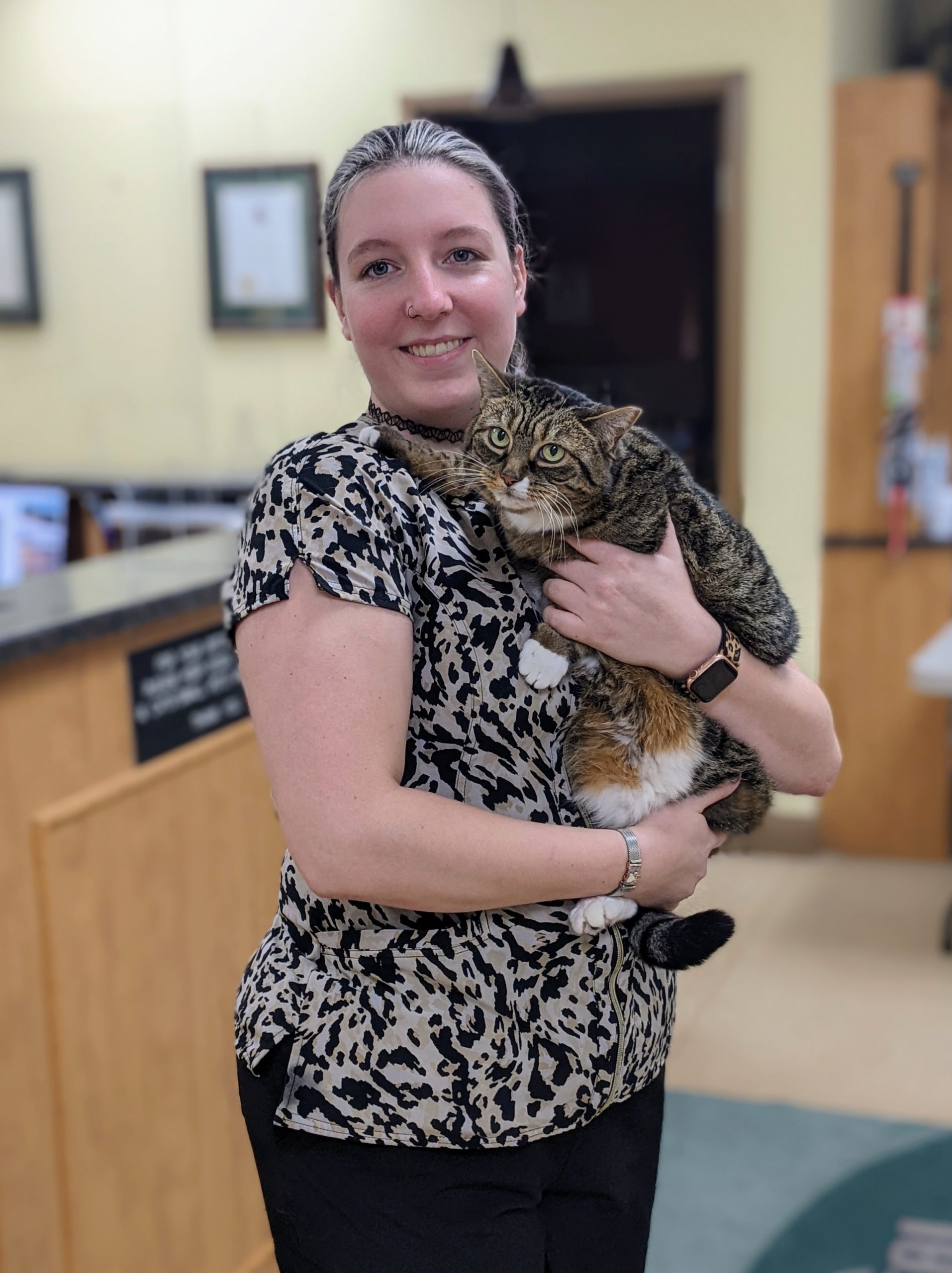 Deborah
Technician Manager, Registered Veterinary Technician
Brittany
Registered Veterinary Technician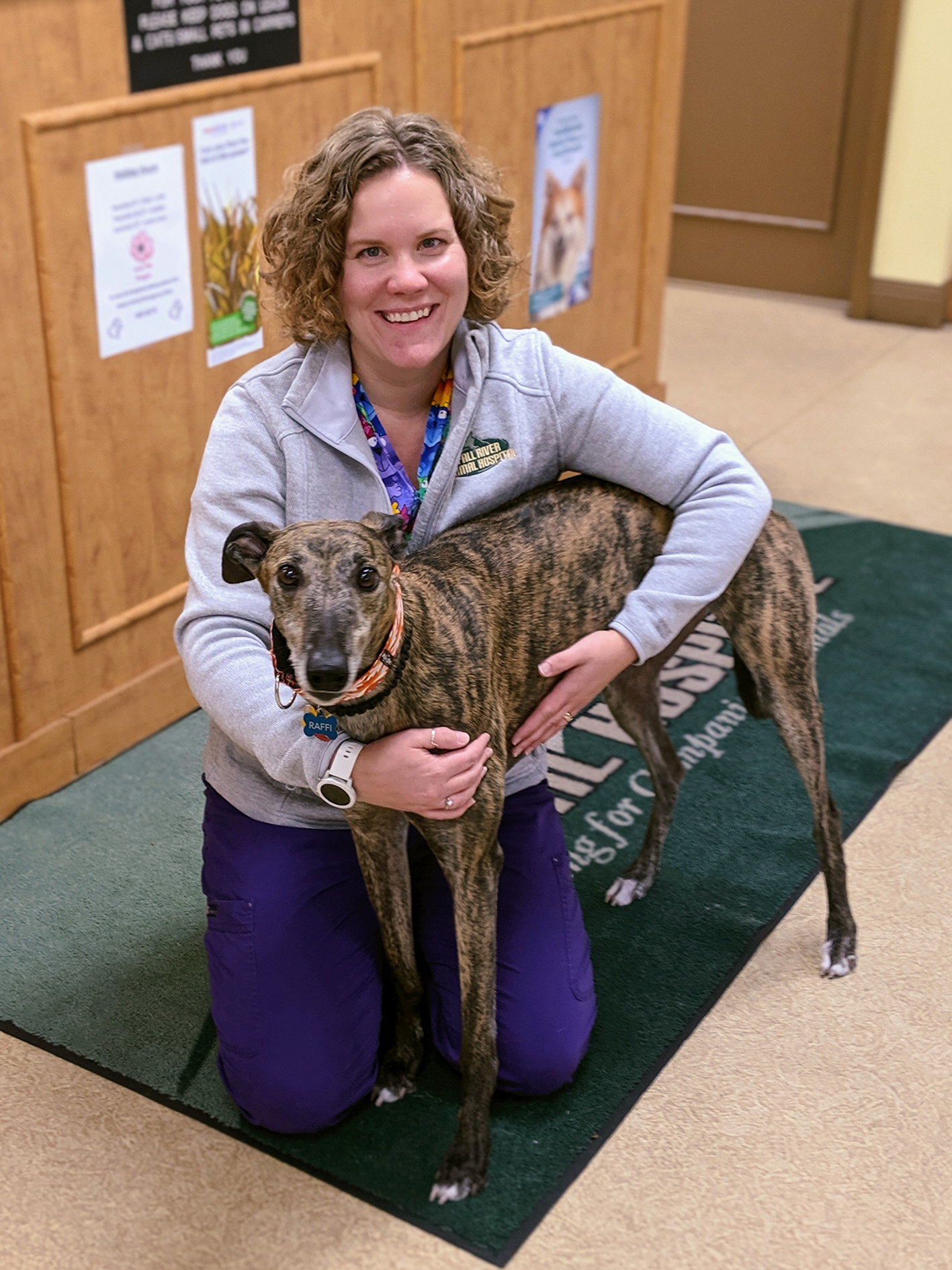 Sara
Inventory Manager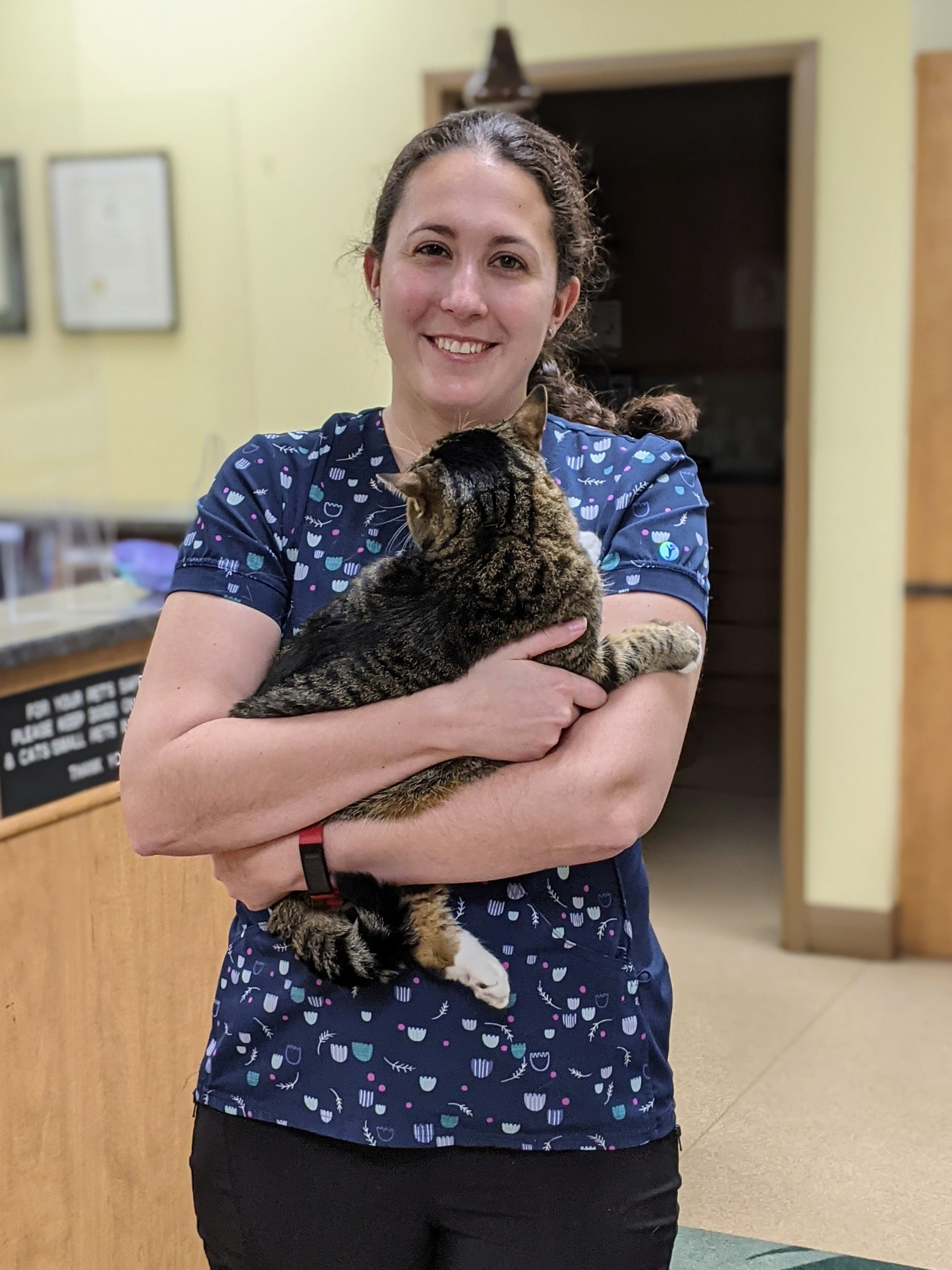 Mikaila
Registered Veterinary Technician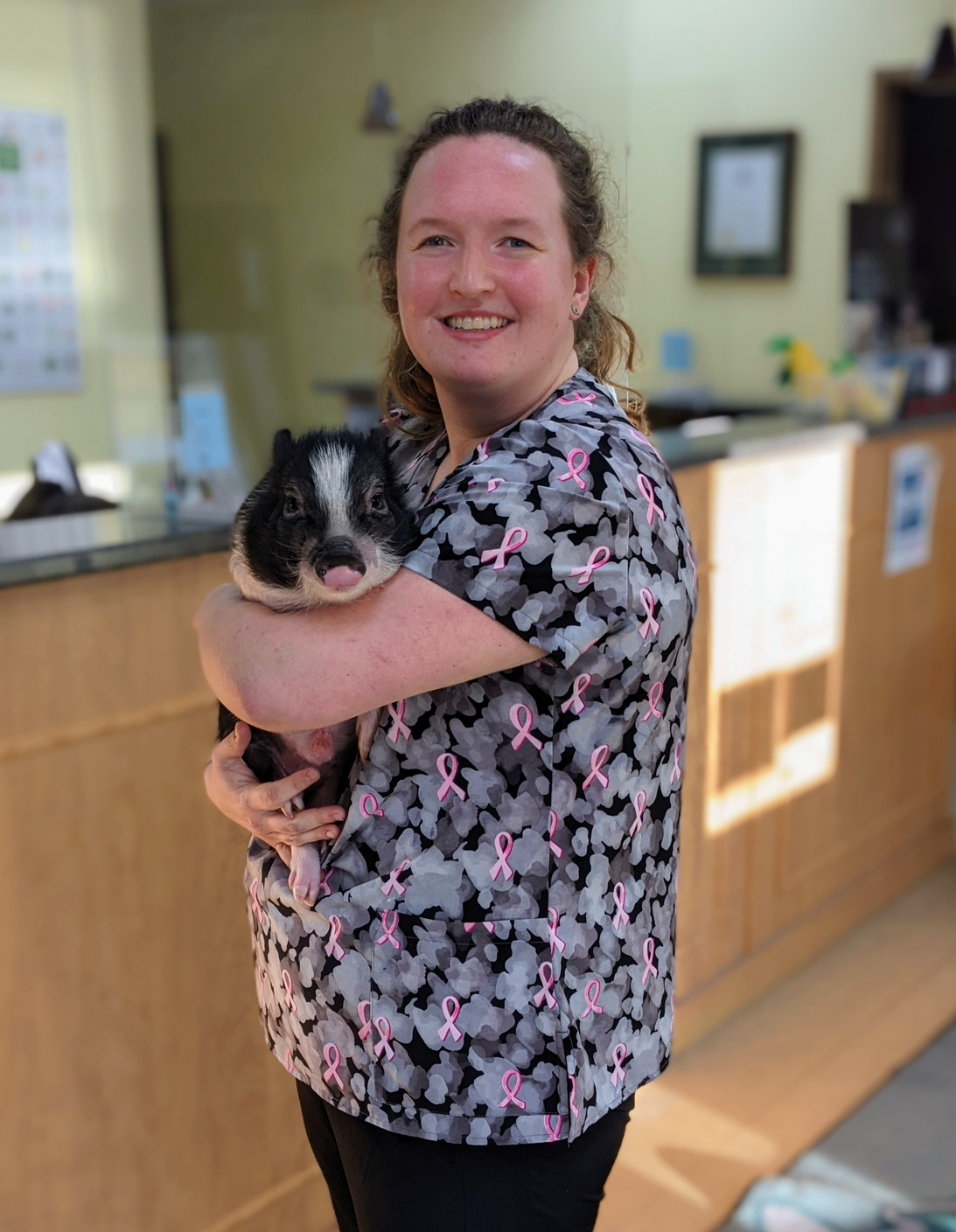 Jill
Registered Veterinary Technician
Morgan
Registered Veterinary Technician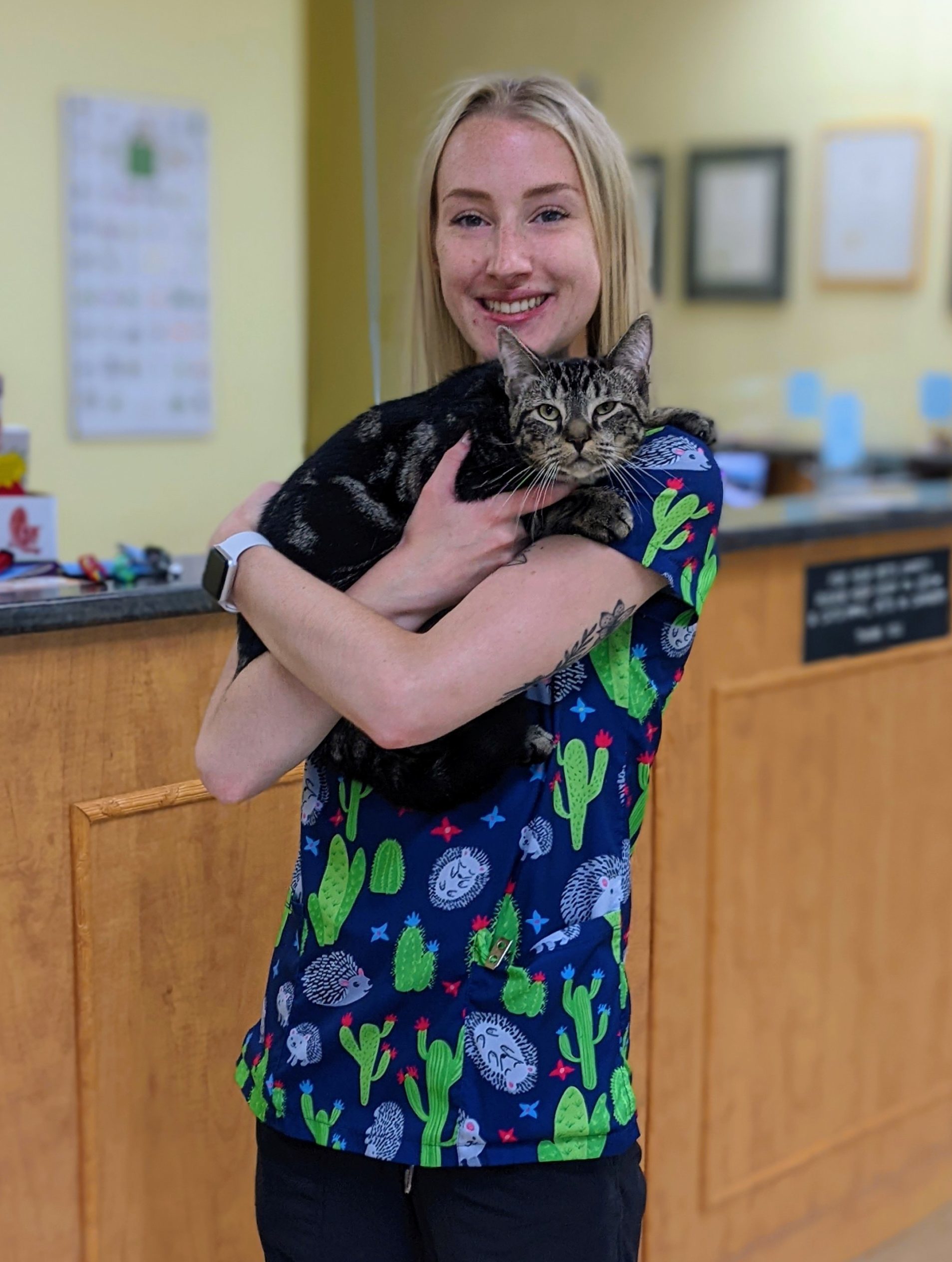 Jessica
Registered Veterinary Technician
Kayla
Veterinary Assistant, Client Services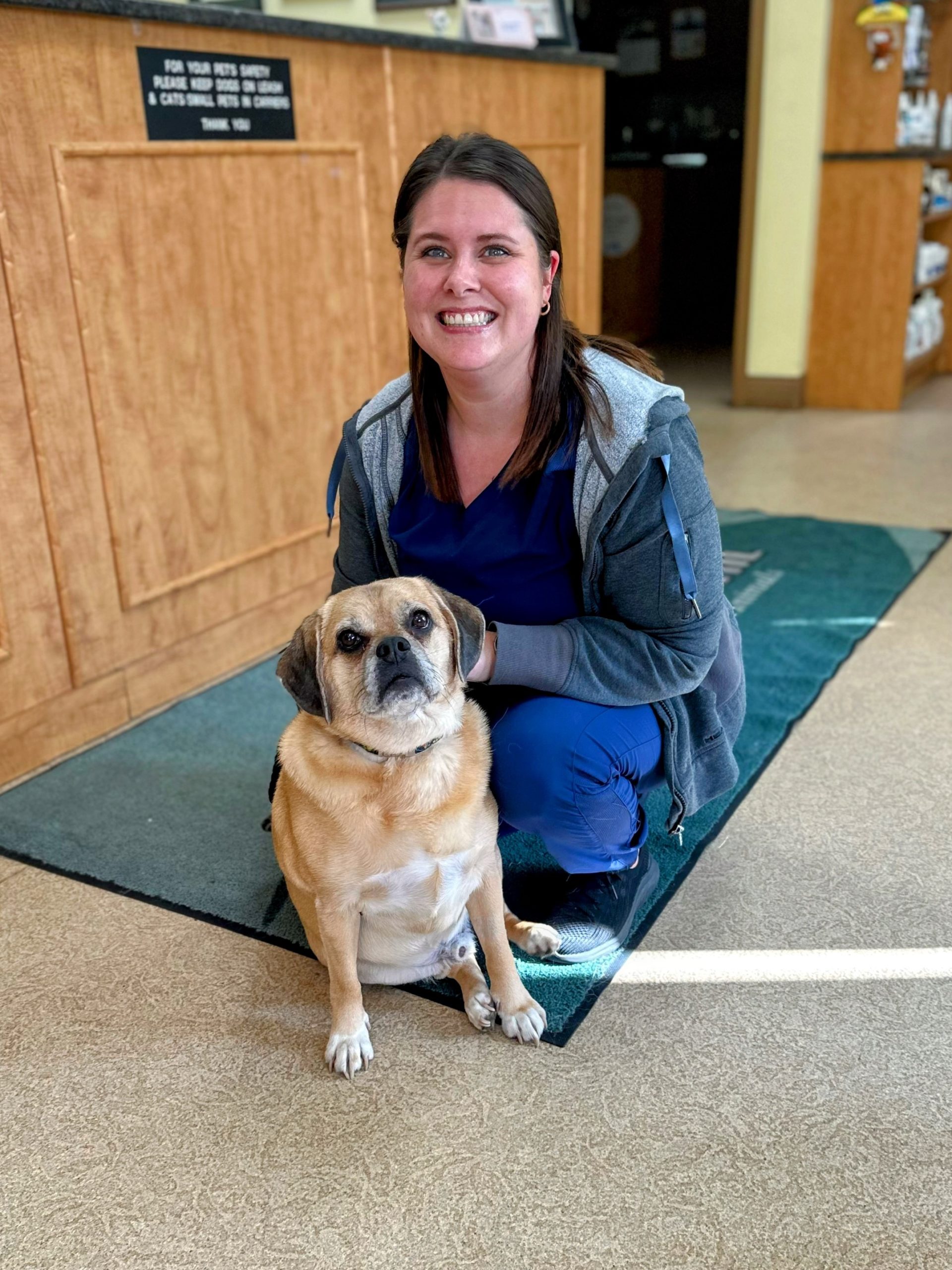 Charlotte
Veterinary Assistant, Client Services
Erin
Veterinary Assistant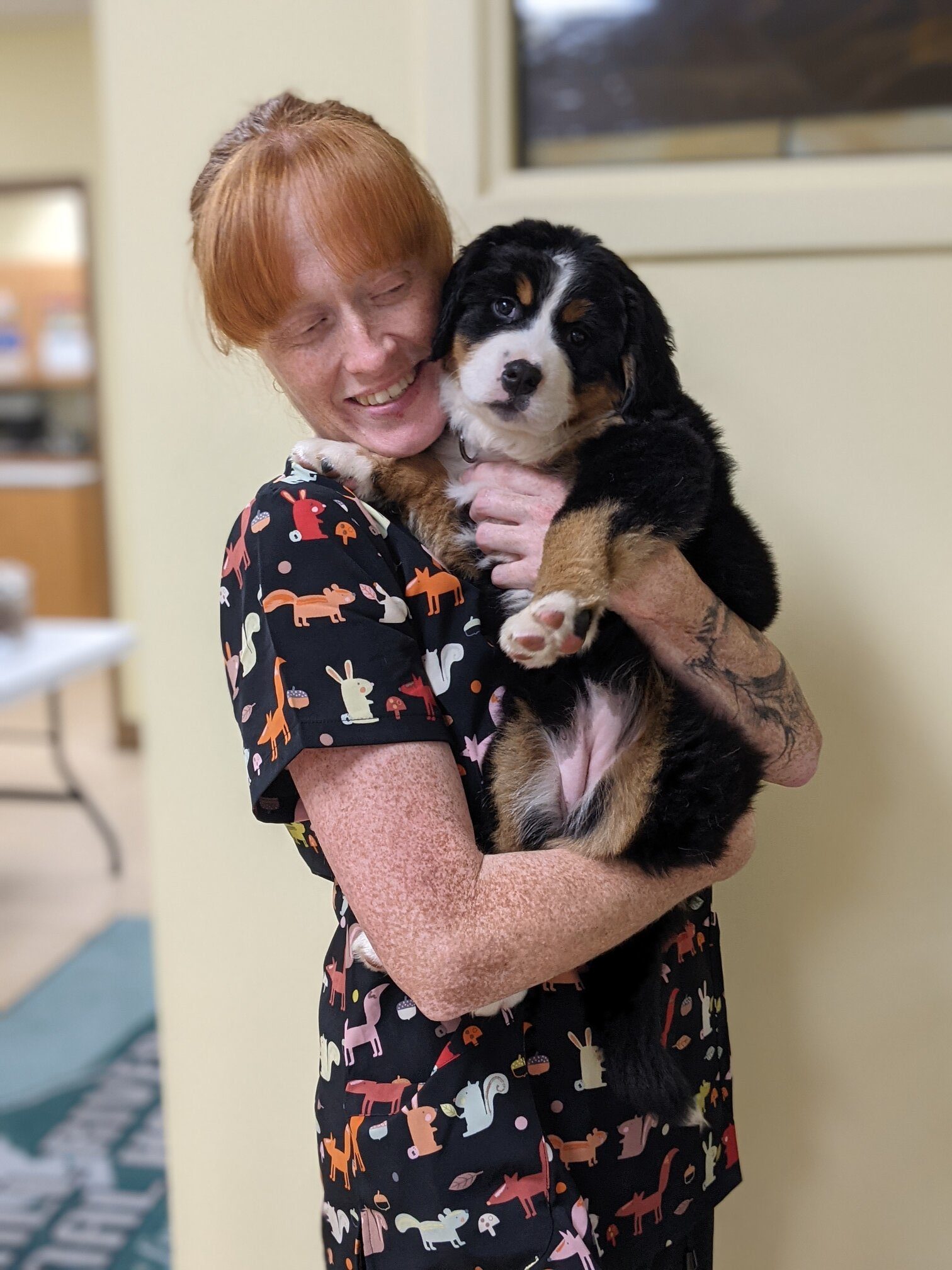 Tammy
Veterinary Assistant
Ceilidh
Veterinary Assistant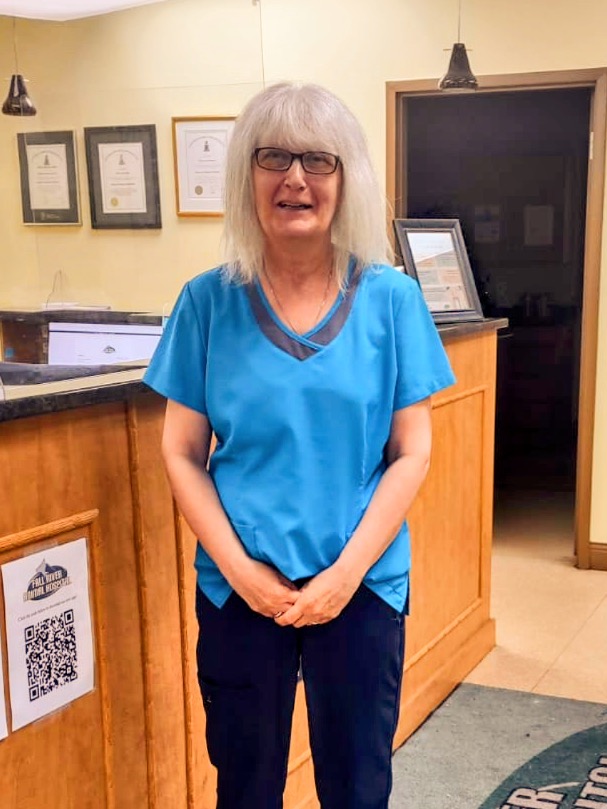 Nancy
Client Services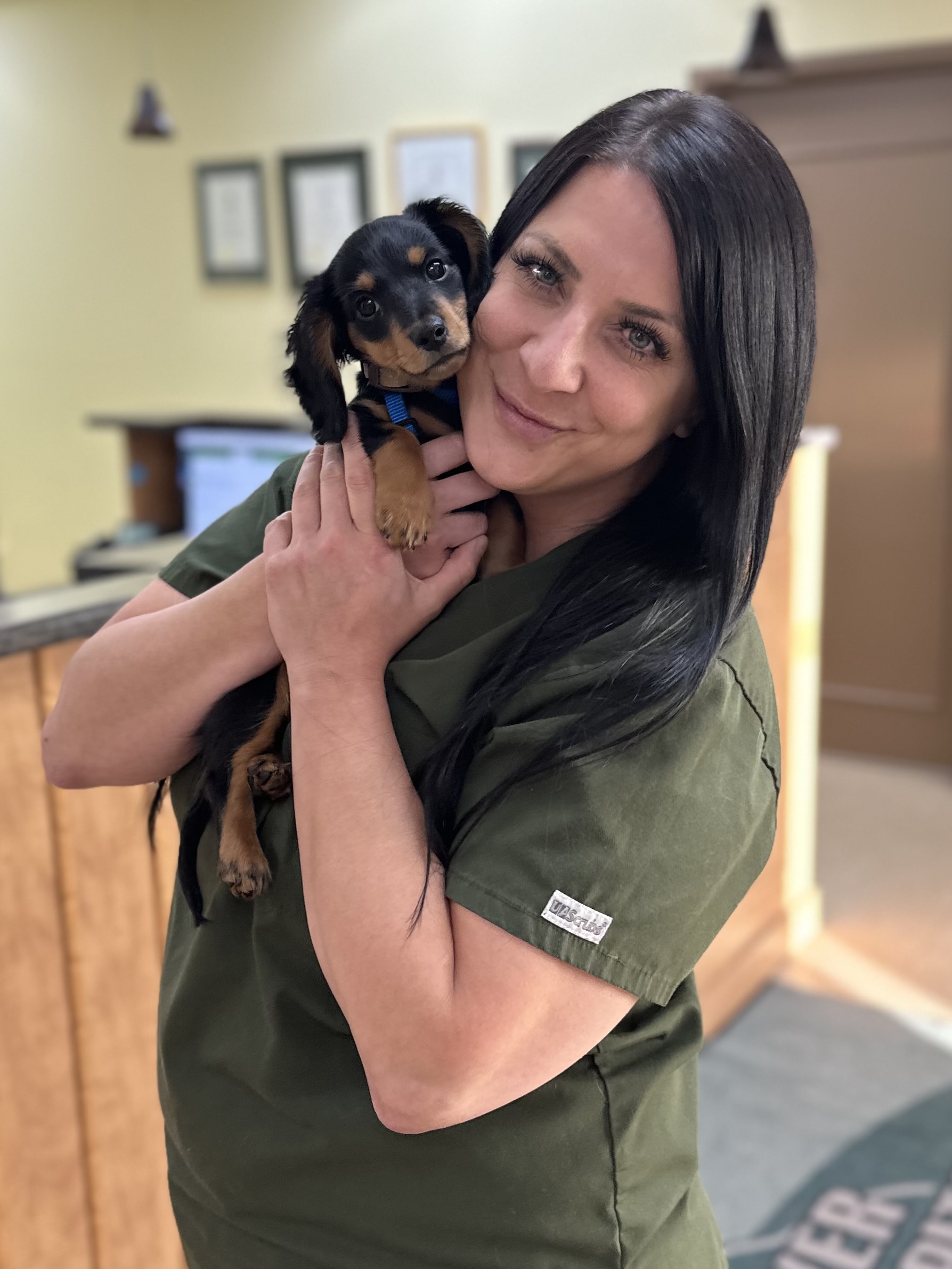 Kara
Client Services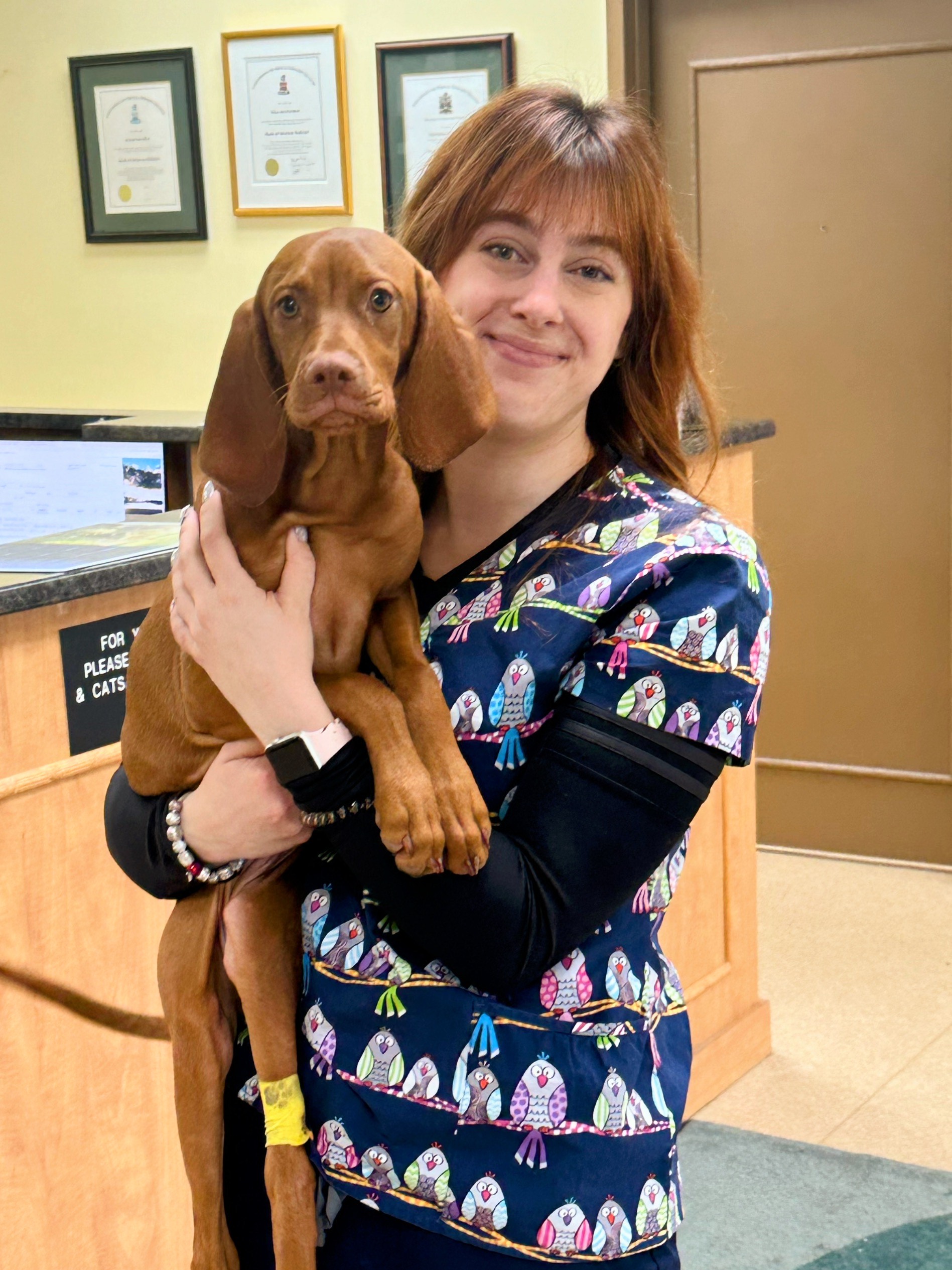 MacKenzie
Client Services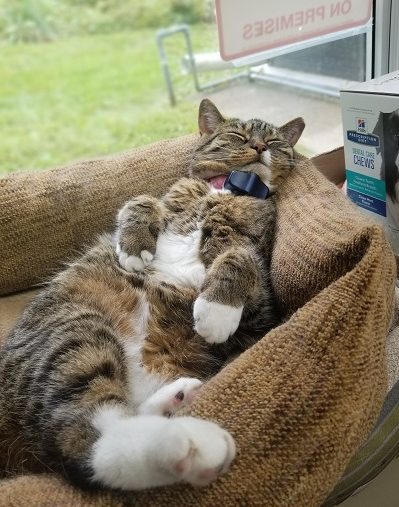 Gretel
Supurrvisor